Directional Drilling
Directional drilling minimizes soil distribution, restoration, and environmental impact. Our team of professionals specializes in installing underground utilities, drainage tile crossings, road crossings, and geothermal fields using our state of the art eco-friendly directional drill. When it's necessary to run utility lines, water lines, tile lines, or other drainage structures across highways, driveways, parking lots, lawns, or streets, directional drilling enables that to happen with very little disruption of the existing infrastructure. By boring underground, the surface areas of the project are left intact and the project can be successfully completed without having to restore/replace dirt, gravel, pavement, grass, etc. We are dedicated to improving the land with a minimal disturbance which is exactly the reason directional drilling has become an essential service for homeowners, farmers, contractors, and municipalities.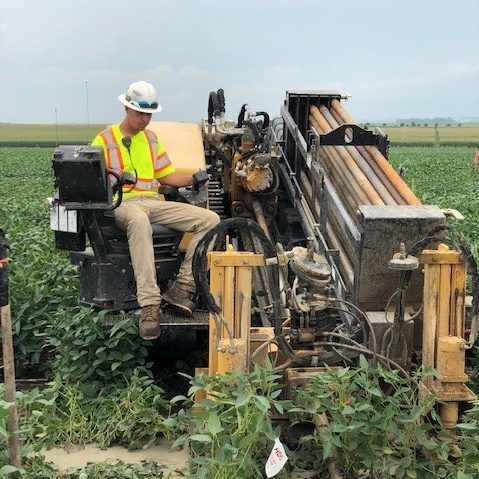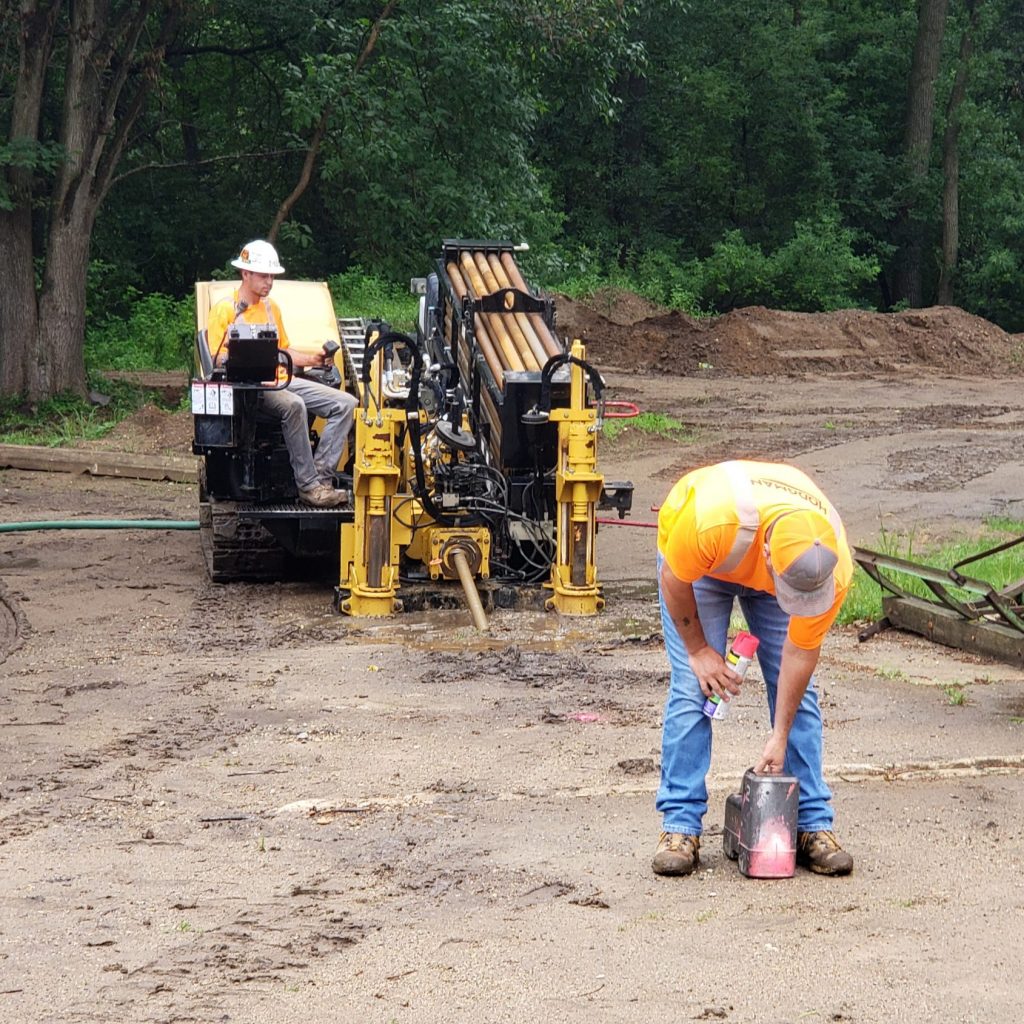 Types of Directional Drilling Services:
Road and street boring
Utility conduits
Water lines
Sub-structure boring
Highway boring
Driveway boring
Parking lot boring
Foundational boring

Ethical
Doing quality work, keeping our promises, and being respectful and knowledgeable is our commitment to you.
Groundwork
We invest in state of the art drainage technology and stay informed of new developments in our industry.
Experienced
Since 1982, Hodgman has been helping farmers and landowners with all of their drainage needs.
Safety
With every project, we ensure we follow all safety guidelines and practices for a successful job.
Timely
We understand the importance of getting the job done effciently, so our clients can get can back to work.
Eco Friendly
Our drilling services strive to restore the land and minimize any environmental impact.
At Hodgman Drainage, we strive to provide the highest quality drainage and drilling services to our customers.  Our services range from Agricultural Drilling to Directional Drilling.  Every project is unique and it is our goal to customize your drainage, excavation, or drilling project to meet your goals and needs.  Take a look at some of our recent projects to learn more.