Field Tiling in Minnesota MN
Effective drainage is essential for any field. The yield that a field is able to produce year after year is directly tied to how well that field is able to handle water – especially in the spring and fall. If a field is too wet to plant in the spring, or too wet to harvest on time in the fall, yields will be reduced and the bottom line will be directly impacted. 
Hodgman Drainage can help with this problem thanks to our field tiling service. With tiling in place throughout your property, water will be moved away more effectively and you should see a boost in yields right away. Investing in this property upgrade could prove to be one of the best choices you make for your land, so reach out to our team today to learn more.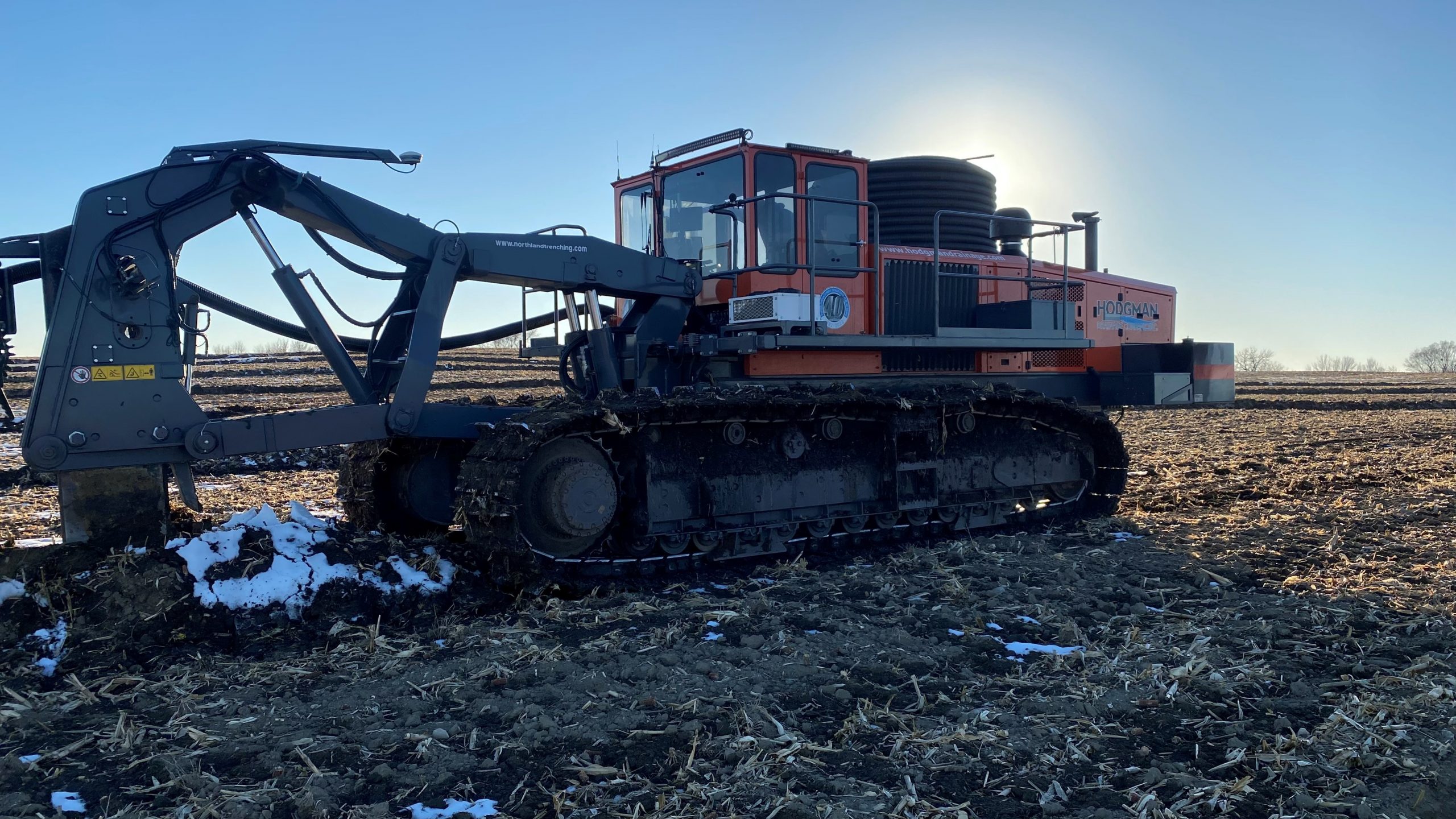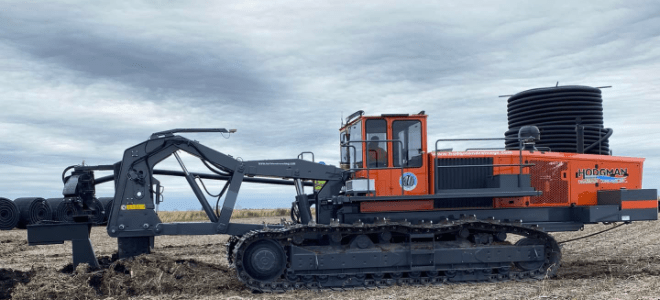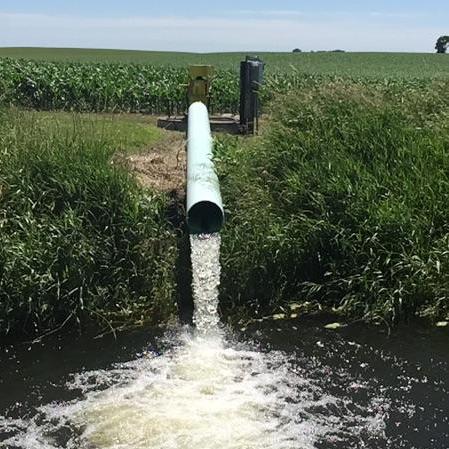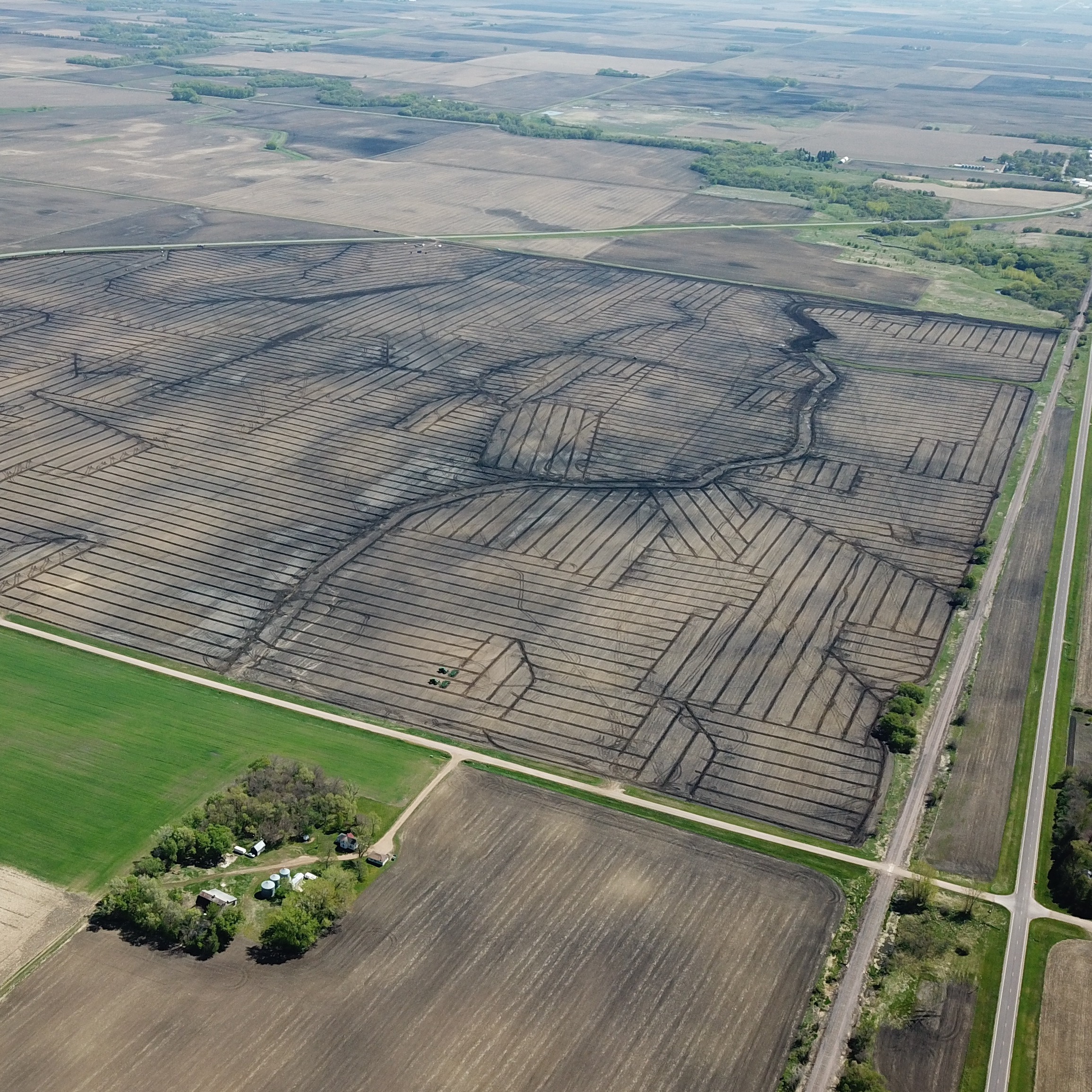 What Is Field Tiling?
Tiling a field is a great way to pull water out of the soil to create suitable conditions for crops to grow. By laying tile lines across a field in a strategic manner, it's possible to drain excess water passively throughout the year. This will allow the soil to retain the moisture that is needed to serve your crops without allowing soggy or sloppy conditions to develop after rainy days. 
Drainage tiles are laid out across a field by burying a series of lateral lines that are then connected to a main drainage line. At Hodgman, we use advanced technology to carefully map field tiling for our clients. That way, we can be sure to deliver optimal performance and provide you with the best possible value for your investment. While you will need to spend money upfront to put this drainage system in place, tiling is relatively low maintenance moving forward and will continue to improve the performance of your fields for years to come. 
We've already talked about how field tiling can help you plant and harvest in a timely manner, and that's certainly a big benefit of making this investment. But that's not all that you stand to gain when working with Hodgman on a tiling project. Consider the additional benefits below –
Easier working conditions. Every farmer knows the struggle of trying to work in a field that is sopping wet. Even ignoring what all of that excess water will do to your crops, it's difficult – and sometimes impossible – to get your work done when the fields are soft and slippery. Moving that extra water away will help your equipment get around properly and can be a major time savings in the end.

Good soil health. The health of your soil is one of the primary factors that influence the productivity of your fields. Better drainage will help you avoid compaction, making it easier for the roots of your crops to spread out, take hold, and acquire the nutrients they need.

Scheduling consistency. You can't control the weather, and there will always be an element of unpredictability when growing crops. With that said, having a quality tiling system in place will go a long way toward allowing you to schedule activities with more confidence that they will happen on time. That means it's easy to secure the workers you need for those days, the equipment that will be used, etc. 
Ethical
Doing quality work, keeping our promises, and being respectful and knowledgeable is our commitment to you.
Groundwork
We invest in state of the art drainage technology and stay informed of new developments in our industry.
Experienced
Since 1982, Hodgman has been helping farmers and landowners with all of their drainage needs.
Safety
With every project, we ensure we follow all safety guidelines and practices for a successful job.
Timely
We understand the importance of getting the job done effciently, so our clients can get can back to work.
Eco Friendly
Our drilling services strive to restore the land and minimize any environmental impact.
At Hodgman Drainage, we strive to provide the highest quality drainage and drilling services to our customers.  Our services range from Agricultural Drilling to Directional Drilling.  Every project is unique and it is our goal to customize your drainage, excavation, or drilling project to meet your goals and needs.  Take a look at some of our recent projects to learn more.