Ensure Maximum Yield Potential for Your Crops with the Most Trusted Field Tiling Company in Minnesota
Field tiling is one of the most important steps to ensure a successful harvest of your crops. Yet, it's often one of the most neglected aspects of farming. From promoting waterlogged soils, rotting roots, weed growth, and nutrient loss to attracting pests and diseases, farmers are left with significant losses due to poor field tiling practices. Besides, it can also result in a much higher cost of production and yield a lower return on investment.
At Hodgman Drainage Company, Inc., we provide comprehensive field tiling services to help farmers in Minnesota keep their fields healthy and productive. Our experienced technicians employ the most advanced technology and techniques to effectively install field tiles that help keep your crops in prime health.
Whether You Have a Small Field or Large Acreage, We Have the Tiling Solutions You Need
We understand that every field is different and requires a tailored approach. Our team will work with you to design the most appropriate tiling system for your fields, determining the soil type, topography, size of acreage, and other factors. We also consider the crops you grow and provide specific solutions to meet your needs.
Our team employs the most trusted tiling practices and can complete even the most complex field tiling projects efficiently and accurately. We follow all the necessary safety protocols and comply with local regulations to guarantee superior quality and satisfaction.
We Use Cutting-Edge Machinery for Precise & Thorough Tiling
We believe that top-of-the-line equipment is essential to deliver high-quality results, so we invest in the best tools available. Our machinery is regularly serviced and well-maintained, ensuring it operates efficiently during each job. Whether your soil is sandy or clay, our tiling practices and machinery can help you get the best return on investment.
Experience the Benefits of Working with the Most Trusted Field Tiling Company in Minnesota
As a farmer, you know that the quality of your soil is critical to the success of your crops. If your soil is compacted or poorly drained, your crop yield can suffer. Our professional field tiling company in Minnesota can help revitalize your soil and promote optimal crop growth.
With our services, you'll experience:
1. Improved Soil Drainage
One of the primary benefits of our field tiling services is improved soil drainage. Poor soil drainage can result in waterlogged crops and root rot. Our field tiling services utilize advanced techniques and state-of-the-art equipment to develop a drainage system that promotes optimal soil health. It also helps prevent waterlogging and reduce the risk of crop damage.
2. Reduced Soil Compaction
Compacted soil can make optimal crop growth difficult. It can also prevent water from penetrating into the soil, leading to dry, barren fields. Our field tiling services loosen up the soil and create pathways for water and nutrients to penetrate the soil. It promotes optimal soil health and ensures that your crops thrive.
3. Improved Soil Structure
Soil structure is critical to the success of your crops. Your crops can suffer if your soil is too loose or compacted. Our modern tiling solutions can help improve soil structure by creating a more uniform soil profile. It allows water and nutrients to move freely through the soil, promoting healthy root growth and optimal crop growth.
4. Increased Crop Yield
When your soil is healthy and well-drained, your crops can grow fully. Our experts ensure that the tiling promotes optimal soil health, leading to higher crop yields. Working with our field tiling company in Minnesota allows you to grow quality crops in your fields.
5. Long-Term Benefits of Field Tiling
The benefits of our field tiling services extend far beyond the immediate crop yields. Healthy soil structure and improved drainage can boost your fields' productivity for years. Well-maintained drainage systems help prevent soil erosion and water runoff, ensuring your crops remain healthy long-term. It enables you to get the most out of your land and enjoy quality crops year after year.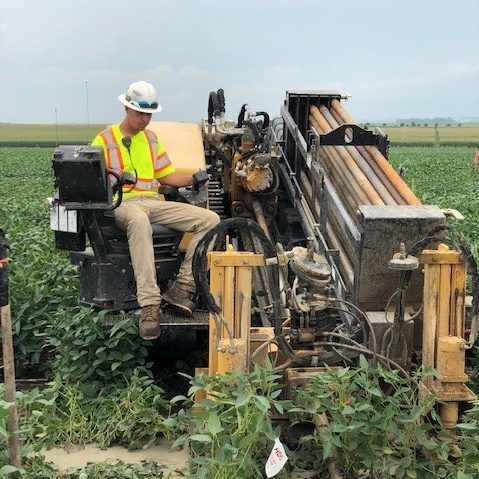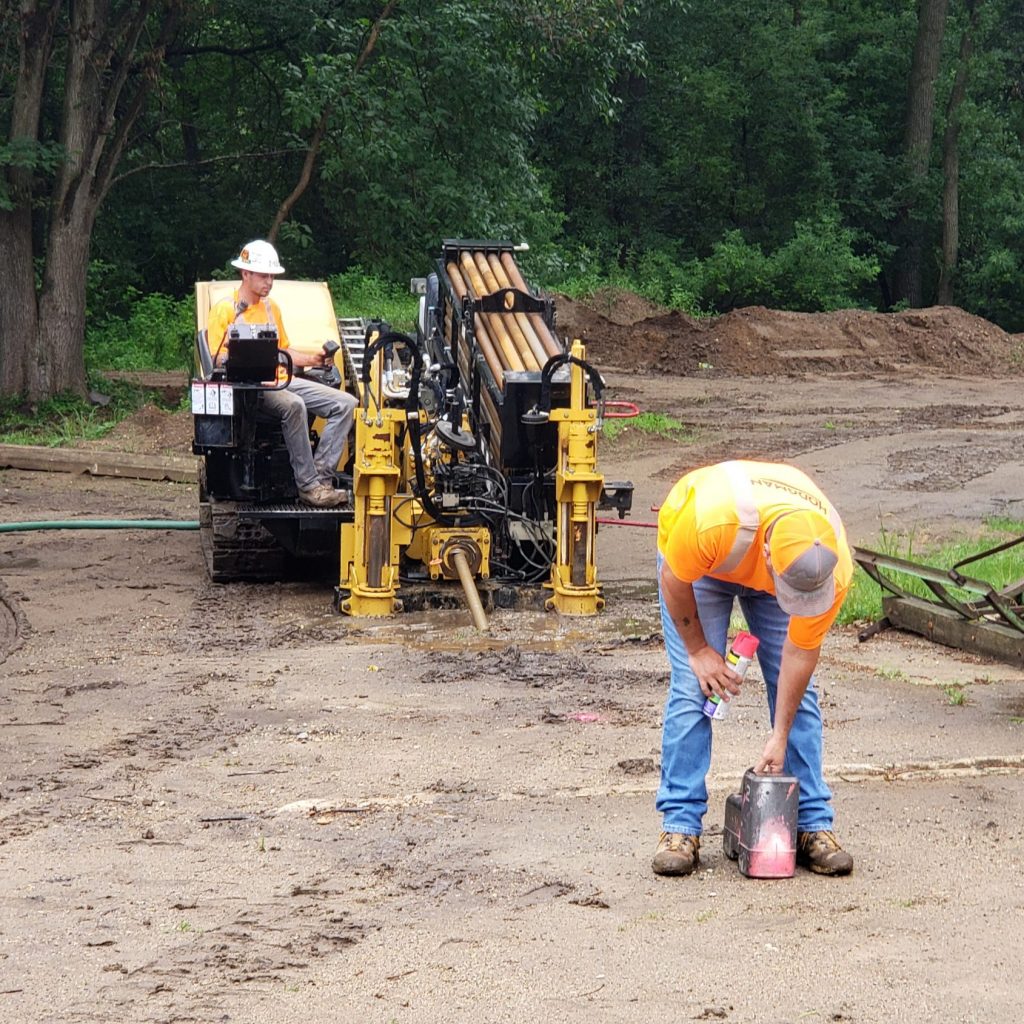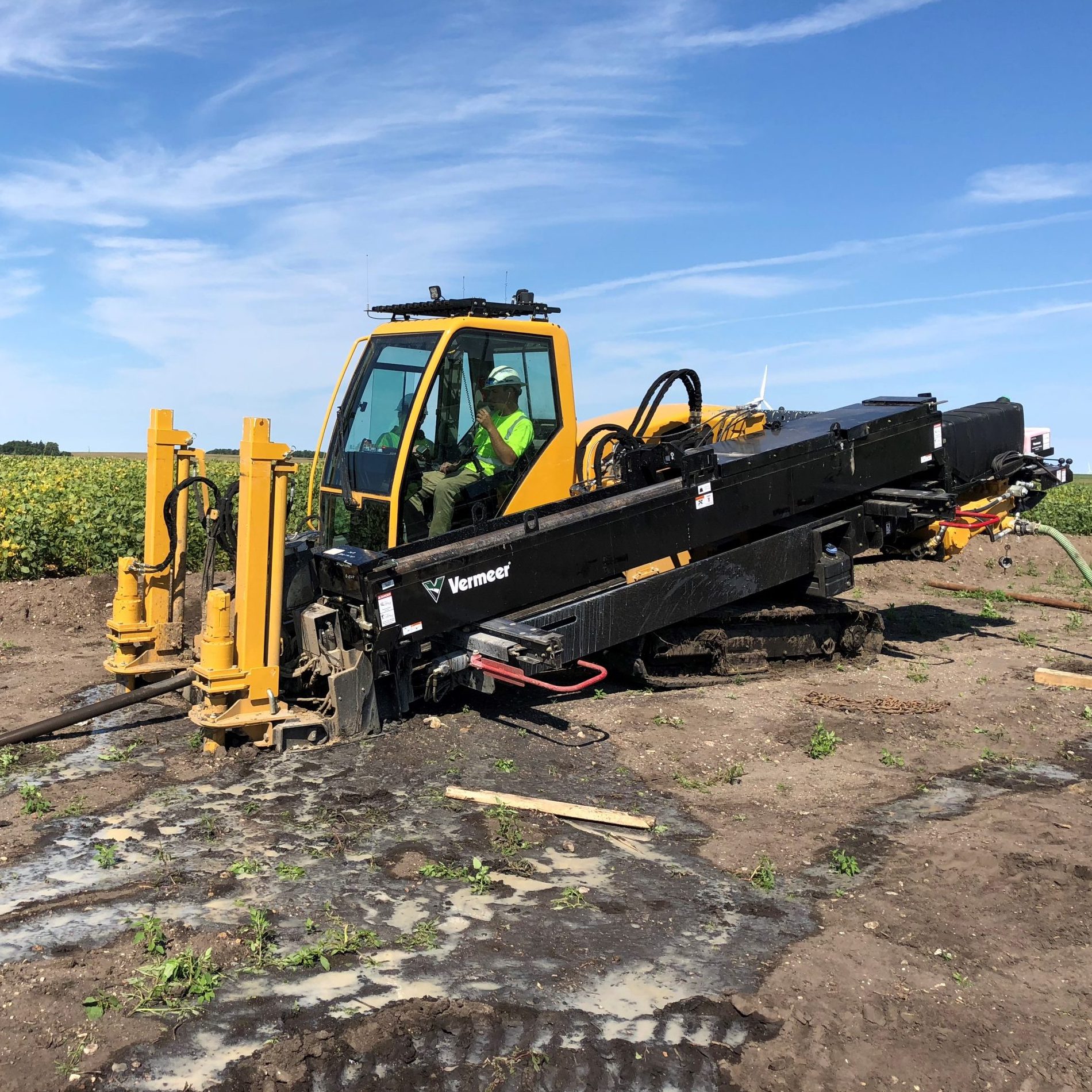 Our Field Tiling Services Include:
Ditching & excavation
Tile installation, repair, and maintenance
Underground Drainage System Planning
Grading & Leveling

Ethical
Doing quality work, keeping our promises, and being respectful and knowledgeable is our commitment to you.
Groundwork
We invest in state of the art drainage technology and stay informed of new developments in our industry.
Experienced
Since 1982, Hodgman has been helping farmers and landowners with all of their drainage needs.
Safety
With every project, we ensure we follow all safety guidelines and practices for a successful job.
Timely
We understand the importance of getting the job done effciently, so our clients can get can back to work.
Eco Friendly
Our drilling services strive to restore the land and minimize any environmental impact.
At Hodgman Drainage, we strive to provide the highest quality drainage and drilling services to our customers.  Our services range from Agricultural Drilling to Directional Drilling.  Every project is unique and it is our goal to customize your drainage, excavation, or drilling project to meet your goals and needs.  Take a look at some of our recent projects to learn more.
Frequently Asked Questions
Q1: How many times should I have my land tiled?
A1: The frequency of field tiling depends on the soil type, climate, and crop rotation. Generally, it's best to have your land tiled multiple times before each planting season. It helps promote optimal soil health and ensure quality crop growth. 
Q2: Do the drainage tiles need to be replaced?
A2: Drainage tiles can become clogged with debris or sediment over time. This reduces their efficiency and can lead to poor soil drainage. To ensure the best results, it's essential to have your field tiling system inspected regularly and replace any worn or damaged tiles.
Q3: How do I know which type of tiling is best for my land?
A3: Our experts can help you determine the best type of tiling for your land. We'll assess your soil, climate, and crop rotation to ensure you get the best return on investment. We'll also use advanced tiling techniques to provide the most precise results.
Q4: Is field tiling expensive?
A4: Professional field tiling can be an investment, but the long-term benefits often make it worthwhile. When you work with our field tiling company in Minnesota, you can rest assured that you're getting the best value for your money. We use state-of-the-art equipment and advanced tiling practices to ensure the most cost-effective results.
Q5: How long does it take to tile a field?
A5: The amount of time required for field tiling depends on the size and complexity of the project. A typical field can take a few days to a week or more. We take pride in completing our projects promptly and accurately, so you can get back to farming with minimal disruption.
Revitalize Your Soil and Grow Your Best Crops Today!
If you're looking for a reliable field tiling company in Minnesota, look no further than Hodgman Drainage. Our experienced team can help you aerate the soil, improve soil structure, integrate fertilizers, and increase crop yields. With our quality solutions and efficiency, you can provide the perfect environment for your crops to thrive.
Contact us to learn more about our field tiling services, or request a quote today!